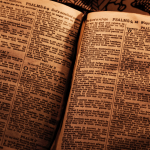 Monday November 12, 2018 Text: Ezekiel 2:1-10; Ezekiel 3:1-3 Speaker: Pastor Peter Evensen Festival: Mission Festival Passages: Ezekiel 2:1-10; Ezekiel 3:1-3
We need not fear the world. The Lord has called us and sent us with His Word.
Read More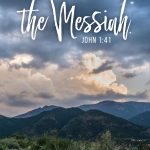 Tuesday October 3, 2017 Text: John 1:35-42 Speaker: Pastor John Ude Festival: Mission Festival Tags: evangelism / first disciples / john the baptist / lamb of god / missions Passages: John 1:35-42
Come and See. We have Found the Messiah. Andrew and John are so excited at finding the Messiah they can't help but to tell their brothers and friends.
Read More