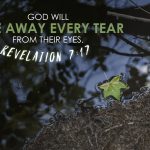 Monday November 5, 2018 Text: Revelation 7:2-17 Speaker: Pastor Matthew Ude Festival: All Saints Day Passages: Revelation 7:2-17
144,000 is a symbolic number that represents the full church of God. All these are sealed by the angel and then God delivers them from the tribulation of this earth to a home of joy peace and rest. It is such a joyful thing to finally make it home to heaven that they can not help but sing for joy before the Lamb. The lamb is the one who by his blood saved them. And now and forever He dwells among them so that no pain or sorrow ever hurts them again.
Read More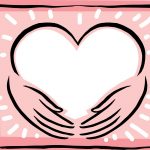 Monday November 6, 2017 Text: 1 john 3:1-3 Speaker: Pastor Matthew Ude Festival: All Saints Day / Trinity Tags: 144000 / heaven / heroes of faith / saints / white robes Passages: 1 john 3:1-3
The heros of faith, which we call saints, do not disappoint us because we already know that they are sinners like us. Despite their sin the Lord chose them to be His children, as He chose us in our sin. Because we are His children, we will never "fit in" in this world. As His children we want to be just like our Father, righteous and holy.
Read More