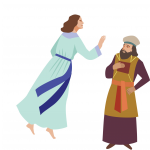 Monday January 31, 2022 Text: Luke 1:5-25 Passages: Luke 1:5-25
Doubting the angel's announcement of his coming son, Zechariah finds himself silenced until the boy's birth.
Read More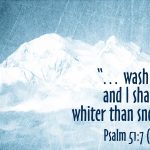 Monday December 2, 2019 Text: Luke 1:1-17 Speaker: Pastor Matthew Ude Festival: Advent Tags: advent / angel / repentance / zacharias Passages: Luke 1:1-17
Zacharias and Elizabeth are called righteous only by God's grace. God is hidden from us because of our sin but revealed by His grace. God sends His word to make ready a people prepared for Christ.
Read More