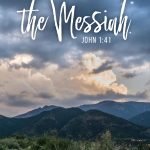 Sunday January 26, 2020 Text: John 1:29-42 Speaker: Pastor Matthew Ude Festival: Epiphany Passages: John 1:29-42
If left to ourselves we would never follow Christ. What he offers is not what our sinful nature desires. But the power of God draws us to Christ, and in Him we find something worth even our lives.
Read More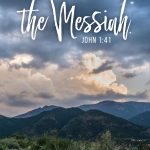 Tuesday October 3, 2017 Text: John 1:35-42 Speaker: Pastor John Ude Festival: Mission Festival Tags: evangelism / first disciples / john the baptist / lamb of god / missions Passages: John 1:35-42
Come and See. We have Found the Messiah. Andrew and John are so excited at finding the Messiah they can't help but to tell their brothers and friends.
Read More