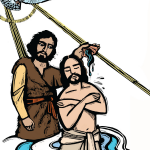 Tuesday February 22, 2022 Text: John 1:29-34; Matthew 3:1-17 Passages: John 1:29-34; Matthew 3:1-17
John the Baptist lives in the wilderness, dressed in camel's hair and eating locusts and honey. John's message of repentance and preparation draws people to the banks of the Jordan, where they receive Baptism. As the prophet sent to point out the Messiah, John declares, "Behold, the Lamb of God, who takes away the sin of the world!" (John 1:29), as Jesus approaches.
Read More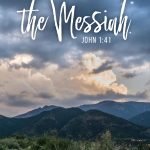 Sunday January 26, 2020 Text: John 1:29-42 Speaker: Pastor Matthew Ude Festival: Epiphany Passages: John 1:29-42
If left to ourselves we would never follow Christ. What he offers is not what our sinful nature desires. But the power of God draws us to Christ, and in Him we find something worth even our lives.
Read More