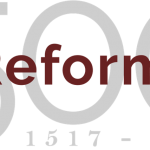 Sunday October 29, 2017 ActsJoshuaMatthew Text: Acts 7:51-60; Joshua 2:1-21; Matthew 14:22-32 Speaker: Pastor David Ude / Pastor Mark Bernthal / Pastor Micheal Eichstadt Festival: Reformation Tags: justification / luther / reformation / rehab / salvation / stephen / walking on water ActsJoshuaMatthew Passages: Acts 7:51-60; Joshua 2:1-21; Matthew 14:22-32
We are all born sinners, condemned under the law because of our sin. But Jesus died for our sins, forgives us and makes us the sons of God. This is the new song the Luther learned to sing. This is the new song that we learn to sing. That we are redeemed by the blood of the Lamb.
Read More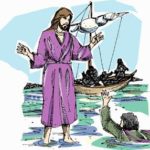 Tuesday August 15, 2017 Matthew Text: Matthew 14:22-33 Speaker: Pastor Matthew Ude Festival: Trinity Tags: faith / prayer / walking on water Matthew Passages: Matthew 14:22-33
It is not possible to explain away this miracle. You might hallucinate seeing a man walking on the water, but you certainly can't hallucinate walking on the water yourself. Peter is either lying or this really happened as it says. The power that held Peter up did not come from his faith but from Jesus. Peter begins to sink not because Jesus' power was weakened by his unbelief, but because Jesus used this opportunity as the ultimate object lesson. In desperation, in weakness, Peter cries to the Lord, and the Lord saves him.
Read More